The Football Association of Malawi, NBS Bank, and The Malawi Red Cross Society on Monday handed over four houses to four families in Mtauchira Village, TA Likoswe in Chiradzulu District who were affected by the Cyclone Freddy in March this year.
This was a fulfillment of a pledge made by FAM and Charity Shield sponsors, NBS, to use MK23 million proceeds from this season's curtain raiser between FCB Nyasa Big Bullets and Mighty Mukuru Wanderers earlier this year.
The country's football governing body committed MK23 million to the  Red Cross for the construction of the low-cost houses.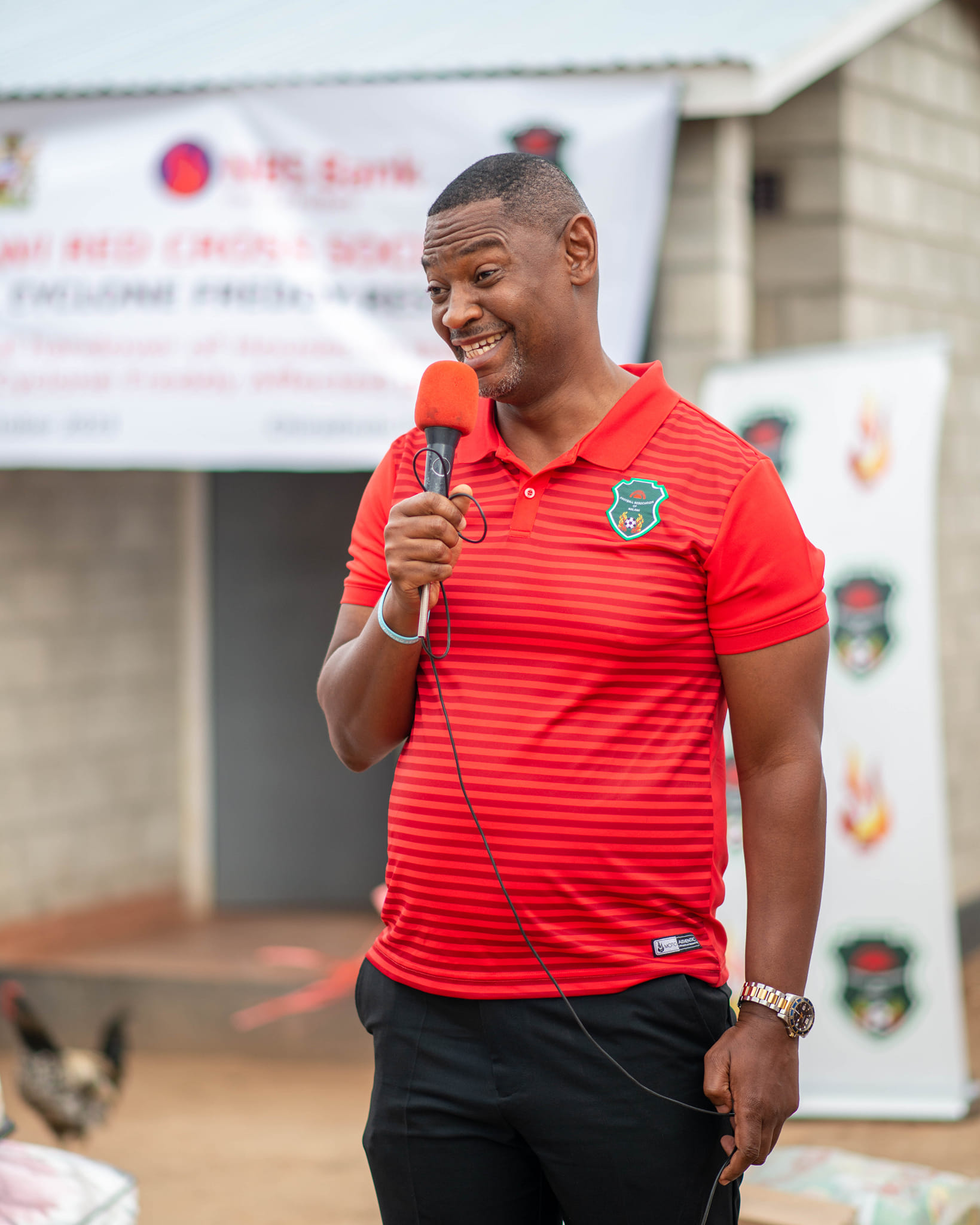 Speaking during the handover ceremony, FAM President Walter Nyamilandu Manda said the association is pleased to have fulfilled the pledge.
"We are happy that we have fulfilled the pledge we made to provide decent houses to the victims. It's good to see them happy. It's been a terrible period for them after they lost their families and properties. But with this fulfillment of the pledge, we have given them new hope, and as they remember their lost families, they will find solace in what we have done for them. We are not just football administrators. We also provide entertainment and development to the nation," he explained.
NBS Bank Deputy Chief Executive Officer Temwanani Simwaka said her bank is excited to ease the burden of losing both the properties and relatives, hence coming in to assist.
"As NBS, we are very excited to hand over these houses to the beneficiaries. As a caring bank, it's always our responsibility to come in when such things happen. As they remember their relatives whom they lost, they should always remember that they have a true friend in us. It's terrible to lose family members and a place to stay, plus their properties, so we thought it wise to provide a solution to the natural disaster that these victims faced," she said.
Acting head of disasters management for Red Cross Society also expressed her gratitude to hand over the houses, saying her Society is planning to build 200 houses before 30th November this year.
"I'm very happy to hand over these houses to the beneficiaries. We initially planned to build 200 houses, and by handing over these four houses, we are making strides. We plan to build these houses before 30th November this year in various places," she explained.
One of the four beneficiaries, a 40-year-old Magret Makawa, who lost a husband on that fateful day, thanked the three bodies for giving her a new lease of life.
"This house will help us a lot. I lost a husband and my property. By having this house, it's a fresh start to my life after losing everything. I thank God that even though I lost my husband, my five kids survived, and this house will give me more reasons to believe in starting afresh as I keep on mourning my husband," she said.