Be Forward Wanderers were booted out of the Airtel Top 8 by their age-old rivals Nyasa Big Bullets on Saturday.
The People's Team maintained their bragging rights over the Nomads in the latest episode of the Blantyre derby with a 2-1 victory at Bingu National Stadium in Lilongwe that propelled them to the finals.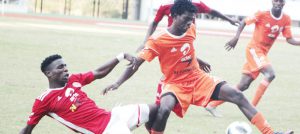 Two second half goals from Bright Munthali (62nd minute) and Chiukepo Msowoya (69th minute) put the People's Team in the comfort zone before substitute Zicco Mkanda pulled one back for the Nomads in the 83rd minute, but it was too little too late.
Bullets will face Blue Eagles in the finals on June 30.